Exactly one year ago, California faced a trio of devastating brush fires known as the Camp Fire, Woolsey Fire, and Hill Fire. The Camp Fire was the most devasting and deadly brush fire in California history. The Woolsey and Hill fires were smaller in comparison, yet still destroyed homes and lives, and hit us much closer to home.
Not even a year went by before we were hit again in what seemed to be an endless stream of new brush fires this year. A couple of the larger ones were the Saddle Ridge Fire and the Tick Fire. Thankfully, with the heroic and tireless efforts of our first responders, the fires were contained as quickly as possible, saving uncountable structures and lives. We can't thank our first responders enough. 
With the promise of rains and drastically cooler weather, we can only hope we are out of the fire season. With that in mind, we would like to recap information for homeowners that we've shared over the past few months regarding brushfires, claims, prevention, and finding coverage, and more. 
Important Wildfire Information for Homeowners
A recap of our recent communications with our clients and community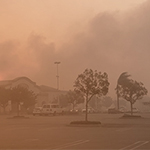 Wildfire Claims and your Homeowners Insurance
If you were affected by a recent wildfire, you're probably looking at filing a wildfire claim on your homeowners' insurance.
Read more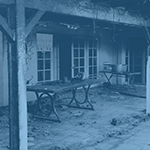 Video: Behind the Scenes – After a Home Fire
Recently a client of ours had a home fire that consumed 30% of their home, yet the entire house is a total loss and needs to be completely rebuilt.
Watch Video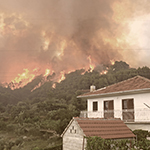 Preparing For Wildfires
Essential ways to prepare your home for wildfires. Ensure you have proper homeowner's insurance and know what it covers. Keep your landscape and home optimal.
Read more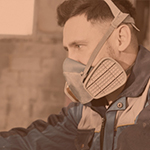 Protect Workers From Wildfire Smoke
While this is not related to homeowners directly, you may find this information helpful as Cal/OSHA created emergency regulations due to wildfires.
Read more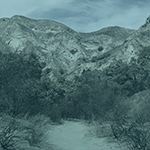 Local Advisory Notice to Affected Areas
We kept a vigilant eye on all the fires and alerted affected clients with the following information:
Homeowners, renters, and condo insurance policies all cover fire and smoke damage from a wildfire.
If you have a mandatory evacuation please follow all orders. Keep your hotel receipts as you may be able to seek reimbursement but keep in mind this would be subject to your policy deductible (also, policies do vary on this subject).