Wildfire Claims and Your Homeowners' Insurance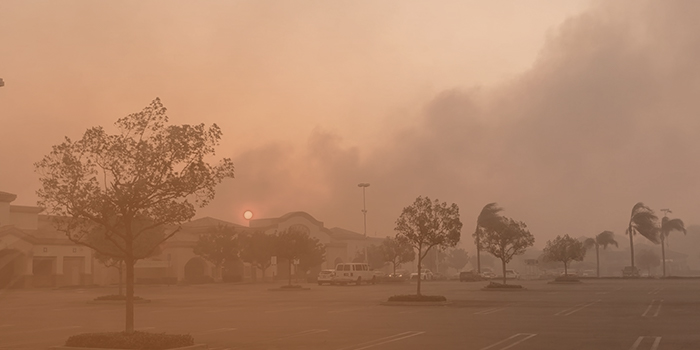 The Woosley Wildfire and the Saddleridge Wildfire
We almost made it to the first anniversary of the Woosley Fire. Eleven months after one of the most destructive fires in our state's history, we are hit again with another devastating blaze, the Saddleridge fire. This fire destroyed 30 structures, resulted in a mass evacuation of the North San Fernando Valley, and, worst of all, caused three deaths.
After the Wildfire Last Year
Since the Woosley Fire, there have been numerous articles regarding the effects of wildfires. One of the more notable has been the effect on home insurance — not just areas prone to wildfires, but in low-risk regions as well. Insurance carriers have non-renewed a significant percentage of policyholders and increased coverage considerably for others. 2019 has quickly brought the most expensive and challenging
homeowners' insurance
since the Northridge earthquake in 1994. Increases in some areas have been upwards of 300%, with some areas becoming completely uninsurable. For some of those rebuilding their homes after the destruction, construction has not even begun yet.
So What Happens Now?
Well, homeowners' insurance rates and coverage options are about to get worse, and smoke claims are a leading reason. If you live north of Nordhoff Street, you will likely receive letters from law firms shortly. These letters will probably ask if your home was affected by smoke or ash damage, "You might have damage and not know it!" During the next month, there will be thousands of claims filed for smoke damage cleanup, ash cleanup, etc. Mind you, some folks have significant damage since smoke is incredibly destructive and by all means, have a legitimate claim. Other people are looking for a free way to get their home repainted.
Should You File a Smoke or Ash Claim?
If you are going to file a claim, give it some thought first. We are in the most challenging home insurance market in 25 years, and having a recent claim will not make it any easier for you to get insurance. Your insurance is there for you when life throws you a curveball. If you are not sure if you have damage, or if you can use a garden hose to remove the ashes from your driveway, it is probably best to avoid filing a claim. 
Would you like your homeowner's insurance reviewed?
If you are seeking a homeowner's insurance policy, or would like one of our agents to review your existing policy, please contact us.