Vaping Health Concerns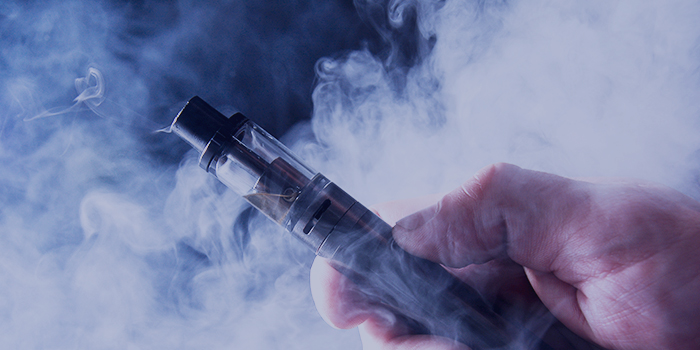 The U.S. Centers for Disease Control and Prevention (CDC) has activated its emergency operations center to investigate the hundreds of cases of severe lung illnesses linked to e-cigarette use. Following the CDC, the American Medical Association urges Americans to stop using electronic cigarettes of any sort until scientists have a better handle on the cause of the related illnesses and deaths.
"CDC has made it a priority to find out what is causing this outbreak of e-cigarette or vaping-related injuries and deaths," CDC Director Robert Redfield said in a statement.
The CDC has confirmed six deaths due to vaping-related illness and is investigating hundreds more. Health officials are urging consumers to quit vaping. At the very least – purchase vaping products from legitimate stores and avoid modifying the product.
Doctors say the illnesses resemble an inhalation injury, with the body apparently reacting to a caustic substance that someone breathed in. Symptoms have included shortness of breath, fatigue, chest pain, diarrhea, and vomiting. For those experiencing any breathing problems after vaping, such as a dry, or unproductive, cough; shortness of breath and chest pain that worsens with deep breathing should report them to their doctor.
The CDC also said it is working with the Food and Drug Administration (FDA) to collect information about recent e-cigarette product use, or vaping, among patients and to test the substances or chemicals within e-cigarette products used by case-patients.
A focus in the investigation has been customizable "third-generation" vaping devices, which allow users to load in different liquids for vaping. Many who got sick said they had vaped liquids that contain THC, the high-inducing ingredient in marijuana, but some said they vaped only nicotine.
In New York, officials have been focused on a substance called vitamin E acetate, which recently has been used as a thickener, particularly in black market vape cartridges that also contain THC. However, it is still too early to identify the cause of these illnesses.
The health concerns of vaping are still unknown and until then, consumers should be very cautious. Both the tobacco and THC vaping products are being investigated by health officials and should be avoided.
Sources: