Stop distracted driving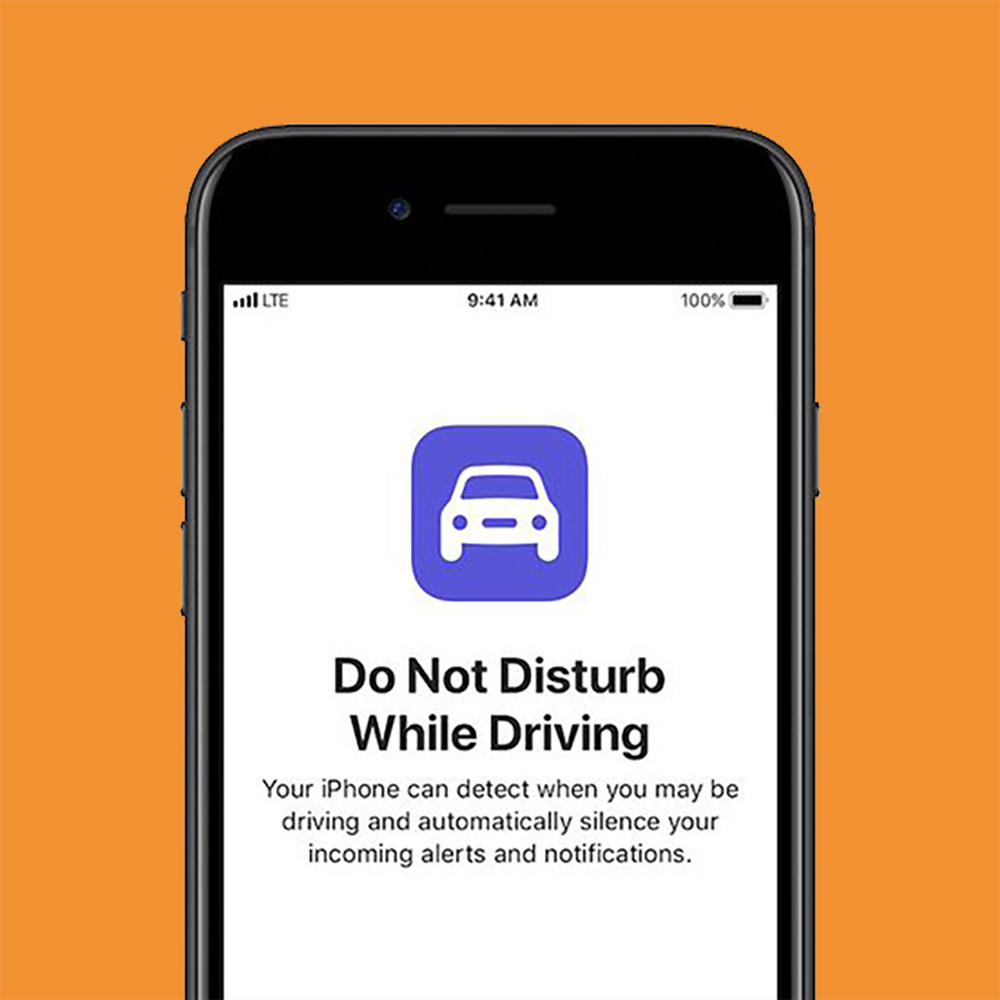 There has been a historic surge in U.S. traffic fatalities over the last four years as more drivers use their phones to respond to texts or scroll through Instagram feeds. Even parents can't keep keep their hands on the wheel and their eyes on the road, new research shows.
Half of all parents use their cellphones while driving with young children in the car, according to a study released Thursday by the Children's Hospital of Philadelphia and the University of Pennsylvania School of Nursing. About a third of parents reported reading text messages, one in four sent text messages and one in seven used social media over the last three months while driving children between the ages of 4 and 10 in a moving vehicle.
The study was conducted in 2017 from a national sample of 760 parents and caregivers of children aged 4 to 10.
It's not a surprise, given that American adults use smartphones "almost constantly" throughout the day. Seventy-seven percent now own a smartphone, according to the Pew Research Center.
"Engaging with a cellphone inherently takes our attention away from the roadway," said Catherine McDonald, a senior fellow at the Children's Hospital of Philadelphia who co-authored the study. "As technology rapidly changes and accelerates, we need to intervene."
Parents who reported using their phone while driving young children in a moving vehicle were more likely to have demonstrated other risky behaviors, including driving under the influence, not using a seatbelt and not using proper child restraint systems, according to the study.
"Deterring cellphone use while driving is going take a multi-pronged approach," McDonald said, pointing to increased law enforcement, insurance penalties and health-education counseling as possible solutions. But thus far, insurance companies and police departments have been fairly lenient in terms of identifying and punishing distracted drivers. Laws banning the use of hand-held phones have also had little effect.
Beyond the immediate consequences, McDonald said she's worried that parents who text and drive may encourage their children to model that behavior when they eventually take the wheel.
"We want to help parents understand the risk associated with these behaviors," McDonald said. "Parents want to keep children safe, but this behavior places their children at crash risk."
The above article is from Claims Journal and can be found here.
At Gaspar, we recommend using "Do not disturb while driving" on iPhones, to minimize distractions while on the road. There are also many apps in the marketplace for iPhones and androids that have the same basic effect.
We encourage you to find the best option for your device and needs. Please see below for instructions on using the Do not disturb while driving feature on iPhones.
How to use the Do Not Disturb while driving feature
With iOS 11, your iPhone can sense when you might be driving and prevent notifications.
The first time your iPhone running iOS 11 senses that you might be driving, it shows a description of the Do Not Disturb while driving feature after you stop. (This description appears only in certain countries; if it doesn't appear, follow the steps below to enable the feature.)
Tap Turn On While Driving, and it will turn on automatically when your iPhone connects to your car via Bluetooth1 or when your iPhone senses driving motion. You can change the method your iPhone uses to determine whether you're driving, or turn the feature on manually.
Turn it on and off in Control Center
You can let Do Not Disturb while driving turn on automatically, or you can add it to Control Center for convenient manual access:
Go to Settings > Control Center > Customize Controls.
Tap Add control to Control Center next to Do Not Disturb While Driving.
Now you can swipe up from the bottom of your screen and tap Do Not Disturb while driving icon to turn the feature on or off.
What to expect while it's active
Here's what to expect when Do Not Disturb while driving is turned on. You can customize many of these features in Settings.
Your iPhone stays silent and the screen stays dark. If someone sends you a message, they receive an automatic reply letting them know that you're driving. If the message is important, the sender can type the word "urgent" to make sure that you receive a notification. Then you can pull over to read their important message or ask Siri to read it to you.
iPhone delivers some notifications, such as emergency alerts, timers, and alarms.
Phone calls are delivered using the same conditions as standard Do Not Disturb: You can allow calls only from your Favorites, and allow calls to come through if the same person calls twice in a row. If your iPhone connects to your car via Bluetooth, calls will come through as usual, and you can use your car's buttons, microphones, and speakers to take your call.
If you use Maps to navigate, your iPhone still shows lock-screen navigation help and gives turn-by-turn instructions.
If you're a passenger and you try to use your iPhone while the feature is active, you must tap I'm Not Driving to turn it off.
Customize its features
You can customize how Do Not Disturb while driving works in Settings > Do Not Disturb.
Tap Activate to choose how you'd like Do Not Disturb while driving to turn on.
Automatically: Your iPhone uses information like motion detection and network connections to sense that you might be driving, and turns on the feature.
When Connected to Car Bluetooth: Do Not Disturb while driving starts when your phone connects to your car's hands-free system.
Manually: Use Control Center to turn on Do Not Disturb while driving before you begin.
Tap Auto-Reply To and choose who receives an auto-reply, then tap Auto-Reply to customize the message they receive. If someone still needs to contact you, they can break through Do Not Disturb by sending "urgent" as an additional message.
Use Restrictions to keep it on
Are you the parent of a young driver? You can prevent changes to Do Not Disturb while driving to make sure that it remains a part of their safe driving habits.
On your child's iPhone, go to Settings > General > Restrictions.
If you haven't used Restrictions before, enter a new passcode. Remember this passcode for any future changes.
Under Allow Changes, tap Do Not Disturb While Driving.
Select Don't Allow Changes.
Learn more
Learn how to use Do Not Disturb on your iPhone, iPad, and iPod touch to silence notifications when you're not driving.
Notes:
If your car supports CarPlay and you connect your iPhone, Do Not Disturb while driving isn't activated automatically.
iPhone 5s doesn't support Activate Automatically.
This feature requires Fitness Tracking to be turned on. Go to Settings > Privacy > Motion & Fitness > Fitness Tracking.
Published Date: May 21, 2018
The above instructions are from Apple and can be found here.