How to Navigate the Life Insurance Market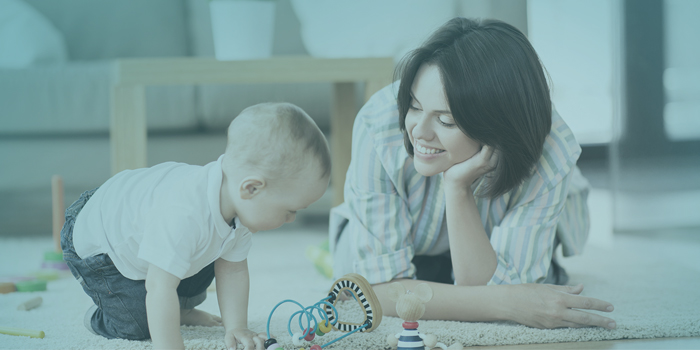 You've finally stopped procrastinating on purchasing life insurance and decide to look at policies online. Your enthusiasm soon turns into frustration when you realize there are numerous types of insurance offering nearly endless options.
You are not alone! Navigating the life insurance market can be daunting to say the least. We have broken down the basics of life insurance to help you better understand the products you are looking at and the benefits that they offer.
What does life insurance do?
Life insurance can be a source of funds for your spouse, children, business partners or other beneficiaries during an extraordinary time of change and loss. Some of the more common needs that life insurance can help with are:
• Income Replacement: Are you the primary wage earner in your family?
• Final Expenses: Is your family prepared for the high expense of funeral services and final medical care?
• Debt Repayment: Do you have a mortgage, credit card debt or any outstanding financial obligations that your family may be burdened with?
• Child Care: Do you have children or dependents who would require care in your absence?
• College and Educational Expenses: Do your children or grandchildren have plans to attend college or seek additional career training?
• Charitable Contribution: Are you currently contributing to a charity, cause or organization? Have you considered leaving a final contribution?
• Business Continuation: Are you currently an owner of or a partner in a business? Have you considered leaving funds to help continue the business without you or giving your family the option of exiting the business comfortably?
• Wealth Transfer: Do you have plans in place to preserve your wealth and transfer your assets to subsequent generations?
• Estate Tax: Have you considered and planned for the federal tax burden your family may incur when your estate is transferred?
Basic Life Insurance Terms
Life Insurance is simply a contract between you and a life insurance company. You pay a premium and the life insurance provider pays a benefit to your predetermined beneficiaries upon your death.
Some basic life insurance terms you should know are:
• Insured: Person whose life is insured
• Policy Owner: Person who owns the life insurance contract
• Premium: Amount paid for the contract
• Beneficiary: Person or entity identified by the policy owner to receive the death benefit
• Death Benefit: Amount of money to be paid to the beneficiary at the death of the insured
• Cash Value: Cash accumulated within the life insurance contract
Your Life Insurance Options
There are two main types of life insurance available: term and permanent.
• Term life insurance provides protection for a specific period of time.
• Permanent life insurance provides protection for a lifetime.
Term Life Insurance
Term life insurance is the most basic of life insurance options. For a specified premium, you receive a contract to pay a death benefit to your beneficiary in the event of your death during a specified period, or term. Most term insurance has a convertibility option, allowing you to convert a term contract to permanent insurance during the specified premium payment period.
Common term life insurance options include:
• 10-year term
• 15-year term
• 20-yearterm
• 30-year term
• Annual renewable term
• Customized year term
• Return of premium term
Permanent Life Insurance
Permanent life insurance provides a death benefit for your entire life and gives you the ability to accumulate tax-deferred cash value within the contract for as long as the policy is enforce. Many variations of permanent life insurance are available in today's market.
Some of the most common are:
Whole Life
Whole life insurance is the original form of permanent life insurance, providing a death benefit for your whole life based on a specified premium obligation. Whole life provides for contract guarantees in premiums, cash value accumulation and death benefit, with little flexibility. Whole life contracts may or may not include dividend payments.
Universal Life
Universal life provides for flexibility within the contract. You have the ability to customize death benefit, length of coverage, premium obligation and cash value accumulation. Many variations of universal life exist in the current market:
Current Assumption Universal Life
Assumes current interest rates to illustrate cash value accumulation within the contract. The premium and death benefit remain flexible.
No-lapse Guarantee/Secondary Guarantee
Guarantees the death benefit for your lifetime, or a specified period, as long as the minimum premium is paid.
Indexed Universal Life
This is similar to current assumption except the cash accumulation within the contract is based upon the performance of a stock index, such as the S&P 500, or multiple indices. Premiums and death benefit remain flexible.
Variable Universal Life
This is similar to current assumption except the cash value accumulation in the contract is based upon the investment options you choose. The investment prospectus should be consulted for more information on the investment options and risks associated with purchasing this kind of life insurance.
Comparing Basic Types of Insurance

Who should have life insurance?
Are you unsure if you need life insurance? If you're unmarried with no children, no debt, and you do not run a business, you're probably just fine without coverage. If you fall under the below categories, someone would be adversely affected financially if you were to suddenly leave this world.
You're a parent
The risk of leaving your kids with debt and no financial stability is quite terrifying. If you are unmarried, your children are your next of kin and stand to inherit all debts. They also have to worry about final expenses such as funeral costs while grieving.
You're married
Your spouse is your next of kin, and they are obligated to assume your debts and assets should you pass. They also will have to worry about funeral costs and other final expenses.
You own a business
If you own a business, do you know what would happen to it if you were to pass? Is there a succession plan in place? Will the company keep operating? Chances are people depend on you and your business and there are specific policies to help your company transition.
You have debt
Depending on who your next of kin is, they will assume your assets and debt when you pass. If your debts outweigh your assets, that's an unfortunate burden to leave behind.
Other Factors to Consider
Carrier Ratings
Industry rating agencies evaluate the financial strength of life insurance carriers and publish this information to help you assess a carrier's reputation and its current ability to meet contractual obligations. This information is readily available online or through your insurance professional.
Underwriting
Underwriting is the process of evaluating expected mortality in an effort to appropriately price life insurance for an individual. You may be asked to complete a questionnaire(s), provide medical records, visit a physician for an exam or provide additional personal information so a carrier can determine how much your insurance will cost.
Riders
Most life insurance contracts allow for the addition of extra benefits by adding a rider to the contract*. Ask about riders available on the life insurance you are considering.
Tax Advantages
Life insurance can potentially provide an income tax-free death benefit and tax-deferred cash accumulation. For more information, consult with your financial planner or CPA.
If you need one-on-one consultation, we are happy to discuss your unique needs to find the best fit for you.
Request an online quote
For an immediate quote, you may use our online system by clicking the link below. For a complimentary consultation, please call our office at 818-302-3060 and ask to speak to our Life & Health department. One of our life insurance experts will gladly answer your questions and explain your options.