Mercury Insurance Discounts to Policy Holders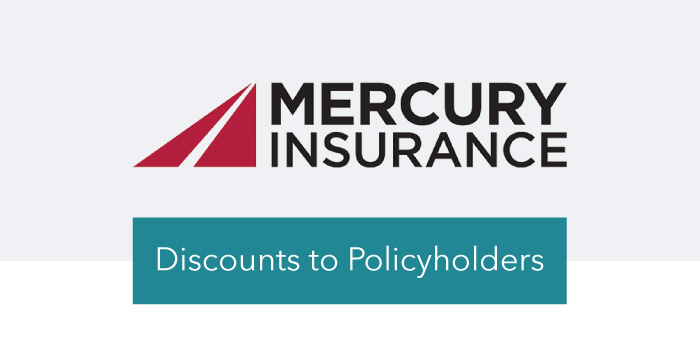 Mercury Insurance offers several discounts to policyholders, and effective January 20, 2020, Mercury will be implementing two new group discounts to help auto insurance consumers save even more!
The following professions are eligible for a discount:

Government Employees
In order to qualify for this discount, the insured must be a professional Federal or State of California government employee in an administrative or technical position. Click here to see a list of eligible government employee occupations.
Public Safety Professionals
The insured must be a member of one of the Public Safety Professional groups defined below to qualify for the Public Safety Professionals Discount:

Law Enforcement
Must be employed as a full-time law enforcement officer at the local, state or federal level.

Firefighters
Must be employed as a full-time firefighter for a state or local fire department located within the state of California. Volunteer firefighters are not eligible.

Paramedics and EMT
Must have a current EMT-1, EMT-IL, EMP-P certificate from the State of California.
Qualifying customers will receive up to an 8% discount in Mercury Insurance Company (MIC) and up to a 6% discount in California Automobile Insurance Company (CAIC). 
Existing customers that renew on or after January 20, 2020 are eligible for these new discounts and will be notified of the new discount options in their renewal offer. Proof of employment in one of these areas may include an ID badge, business card or redacted paystub.
Please contact your Account Manager or our office to provide proof of eligibility.