Jury Awards Millions to Motorcyclist in Freeway Crash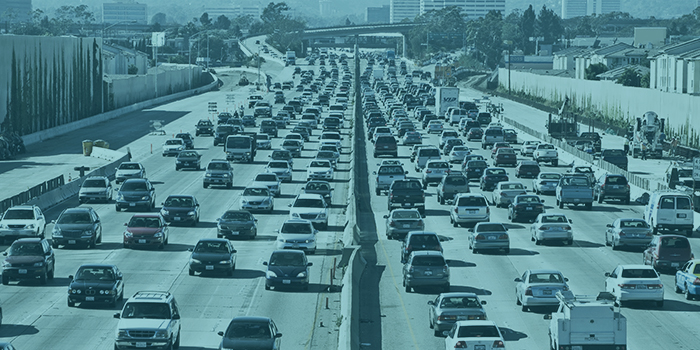 Nearly two years after a motorcyclist was struck by a car and hurled onto the 405 Freeway in Westminster, a jury on Tuesday awarded him $21.5 million for his injuries.
A lawsuit filed in March 2018 against the driver of a Kia Optima and his employer, an Irvine car dealership, detailed injuries Matthew Rada suffered in a crash the month before.
The lawsuit said the driver improperly changed lanes, shifting out of the HOV lane without signaling and striking Rada, who was riding a motorcycle on the northbound 405. Rada was flung from his motorcycle by the impact and into another vehicle, resulting in serious, long-lasting injuries that have required several surgeries, according to court records.
The driver was "unfit and incompetent" to perform the work he was hired to do and the "hiring, training and retention" of the driver by his employer, Hardin Irvine Automotive Inc., was a contributing factor in the collision, the suit states.
Andrew Owen, one of Rada's attorneys, said the parties initially could not agree on what type of compensation Rada should receive for his injuries, which spurred the lawsuit.
"The jury spoke to that," Owen said. "The community and citizens of every part of L.A. County came together and told Matthew Rada what his injuries were worth."
GoPro video captured at the time of the crash showed Rada skidding along the pavement, leaving behind a trail of sparks. On the video, both the driver of the Kia and a second driver pulled over after the collision, as did other witnesses.
Owen said Rada would suffer from his injuries "for the rest of his life" and was grateful for the verdict.
"He obviously has never been through a process like this. He's still kind of numb," the lawyer said. "He's very thankful for what the jury did, but it's by no means over for him."
This article was taken from the Los Angeles Times. Read the full story here.
Our Reaction
As insurance advisors, stories like this make us cringe. We are in the business of protecting people, and there appear to be many flaws in the protection of this particular car dealership. 
Your employees are your most valuable asset, and they can also cause the most significant problems. Unfortunate events like this can force a business into bankruptcy. Business owners must ensure that they have the proper coverage and programs in place to avoid being in financial ruin from something as common as a car accident. 
First of all, employee training and vetting are preventative measures to ensure your team is operating safely and efficiently. We have an in-house Loss Control Department that assesses the risks you face and implements various employee safety and training programs. Second, you should have coverage beyond general liability to protect your company from lawsuits such as an Umbrella Policy and an EPLI policy. (Employment Practices Liability Insurance).
We strongly recommend that business owners discuss with their agents what solutions can help protect them from various exposures like this. In this case, a robust Umbrella Policy could have mitigated their losses and saved their business. Proper safety training could have avoided the situation altogether. 
Speak with a commercial agent
Let one of our experienced commercial agents review your current policies for any gaps in coverage.