Carriers Issuing Refunds and Credits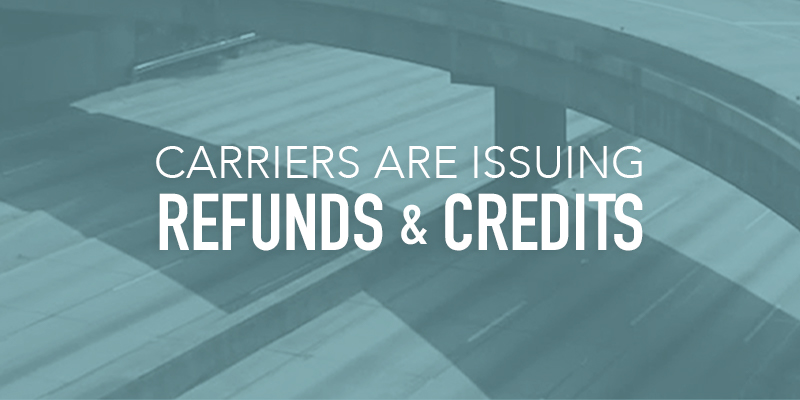 Personal Auto Insurance Refunds and Credits
Several carriers listed below have begun announcing credits on personal auto insurance for April and May premiums as follows:
Other Credits and Refunds Specific to California
Many states have asked insurance carriers to provide relief of some kind to all policyholders for not only auto insurance but also business insurance, commercial auto, and workers compensation insurance. Specific to California, the insurance commissioner has just ordered carriers to issue premium returns by August, read the news story here. We expect these policy refunds and credits to vary somewhat by carrier and state, but we will keep you posted on all developments. You do not need to do anything to receive a credit or refund, as it will be automatic.
Most carriers are giving significant leeway in regards to working with customers who are having trouble paying their premium as a result of COVID. I expect our carriers to do the right and fair thing by giving our customers additional time to pay their premiums when needed. Our insurance carriers do ask that our customers call their billing departments directly to make these accommodations. If you need our office to connect you, please let us know.
Thank you to our valued clients, our team does not take your business for granted even for a moment, and we are fortunate to be your insurance advisor. Stay safe, and this too shall pass.
Find your account manager or contact us.