iPhone Scam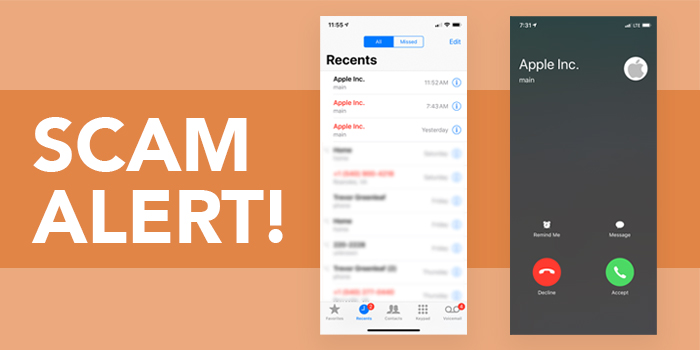 A new iPhone
phishing scam

starts with an automated call that displays an extremely convincing Apple logo. How does this scam work and how can users avoid it?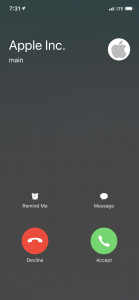 People are being victimized by sophisticated criminals who have learned to engineer phone-based attacks such as SIM swapping, eavesdropping, vishing, smishing and many others. Among these intrusions is a social engineering attack on iPhone users. Read our Guide to Cyber Security for more information on all the various types of attacks.
The iPhone phishing attack is an extension of general tech support scams where a user receives a phone call warning him about some impending problem. In this case, the caller ID on the user's iPhone displays the call — along with some other identifying details — as originating from Apple Support, which makes the user believe the call is legitimate. In reality, the ID has been spoofed.
If you answer the call, you will hear an automated message regarding your Apple ID account and suspicious activity. THIS IS A SCAM, DO NOT INTERACT WITH THIS CALL.
An important note is that if the recipient is an iPhone user who then requests a call back from Apple's legitimate customer support webpage, the fake call gets indexed in the iPhone's recent calls list as a previous call from the legitimate Apple Support line. People may want to be wary of information displayed on caller ID, as that functionality can be easily manipulated.
Cyber Insurance
We offer Cyber Insurance for businesses and qualified individuals. Contact us for more information.