Putting Insurance Producers in Business for Themselves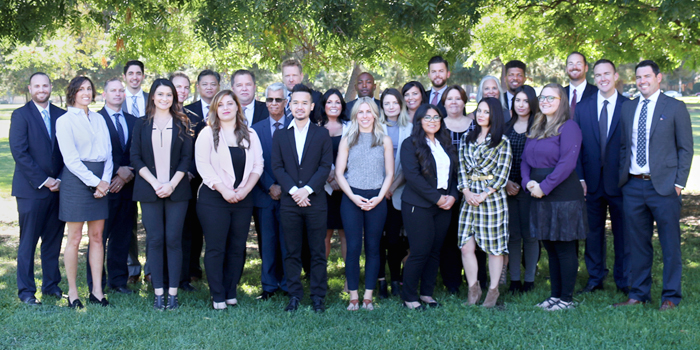 There are many different programs out there, plenty of opportunities, and many places for young and new producers to start their insurance business. Typically you would find Junior Agent agreements, Franchise buy-ins draws on future earnings, and commission only to start. Gaspar Insurance CEO Tim Gaspar prefers another route.
"We invest in our new producers; training, coaching, starting with a base salary plus commission, in a fantastic environment with an energetic culture".
When Tim says "You can have your book and keep it too" he means it. Producers vest over 5 years so until they own a full 50% of their business. They always have the option to buy their book and leave or sell the book back to the agency. The agency's true goal is to do such a good job helping their growth and paying them, they will never leave.
As Tim puts it,
"We have a contract so that there are no misunderstandings but we don't hang a crazy one-sided contract over any producer's head. Gaspar Insurance has to earn the privilege of being a place for producers to want to be."
At the same time, Gaspar Insurance continues to add to their team by bringing in more and more talent, increasing the benefits to its clients and employees. The agency splits range from 40/40 to 60/40 depending on production levels and book sizes.
The big carrot though is independent office ownership. If a producer really has the heart of an entrepreneur, he or she can start an independent office anywhere in the US and take part in commissions plus profit sharing with Gaspar. It's similar to a franchise, except without the crazy contract or down payment.
Gaspar Insurance is an 11-year-old agency founded by Tim in 2008 starting with a 2-person staff in Encino California. Today it boasts nearly 50 employees (staff and independent producers) with headquarters in Woodland Hills, California an office in Cherry Hill, New Jersey, a satellite office in Encino, California and another slated for Missouri late 2019. There are plans for more offices in the coming years. As the newer producers build their books, they have the option to set up offices in California or other states. From those locations, they can participate in profit sharing while growing their business.
Curious to learn more?
Contact our VP of Sales, Cary Iaccino, for more information.