Life insurance that rewards healthy living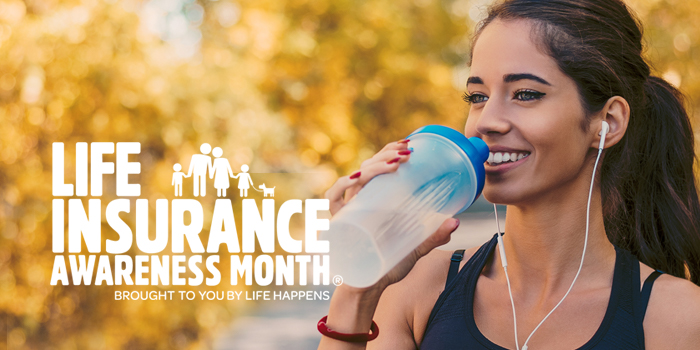 A new kind of life insurance
As Life Insurance Awareness month comes to an end, we want to let you know about a great program offered by John Hancock that rewards healthy living.
The John Hancock Vitality program can help you:
Get the protection you need for your family's financial future
Save on the cost of your coverage
Earn rewards for the everyday things you do to stay healthy
One program. Two great options.
Get rewarded with Vitality GO
A basic "be healthy" version of the program, included with your policy at no additional cost.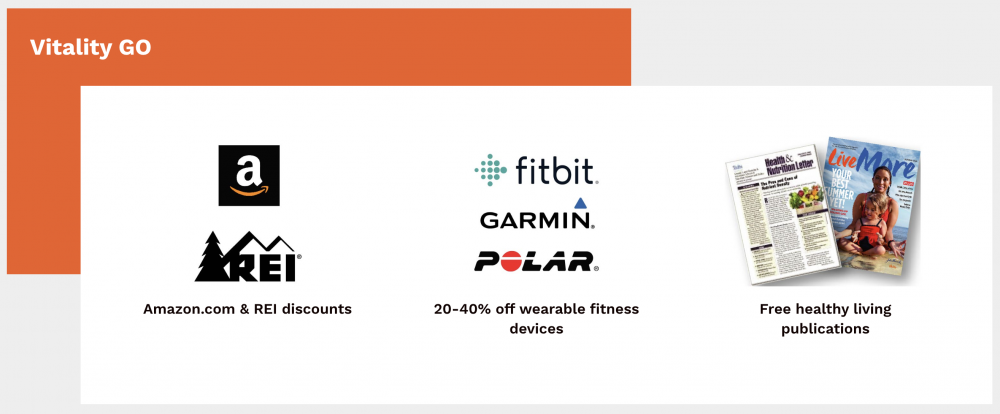 Enjoy even more rewards with Vitality PLUS
Access exclusive rewards, plus the benefits of Vitality GO. Included in the price of your policy (or available for as little as $2/month).*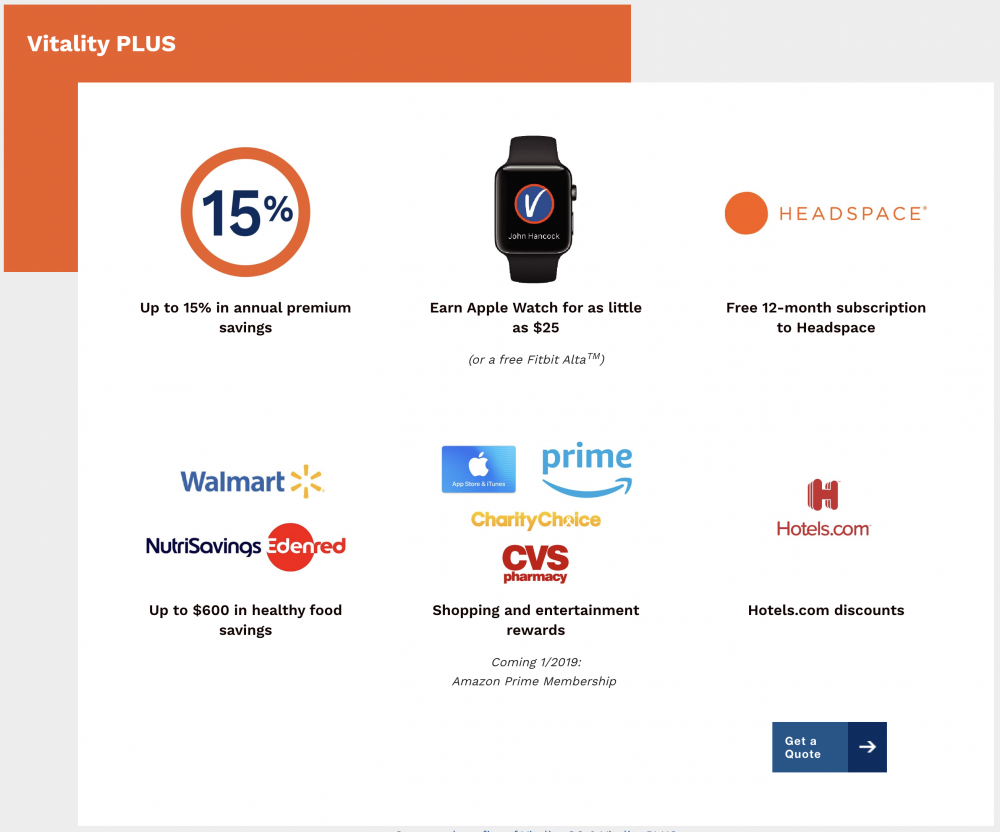 Compare benefits of Vitality GO & Vitality PLUS
For more information and to get a quote for this program, please visit the Vitality page here.
Get a free quote for life insurance
See what you qualify for with a free no-obligation quote