Reducing Coronavirus Business Risk/Exposure in Light of No Insurance Coverage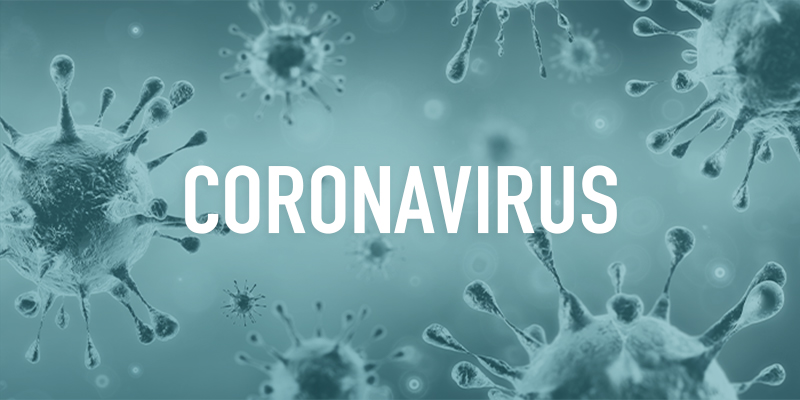 As of press time, the final week of February 2020 was the most brutal week on Wall Street since 2008 as the ripple effects of the Novel Coronavirus (COVID-19) are felt by businesses worldwide. The financial effect on many businesses has been catastrophic; and as with any catastrophe, businesses are turning to their insurance advisors for help.
As much as I, your insurance agent, would love to sell you pandemic insurance, I can't… and here's why: insurance companies don't cover pandemics.
The truth is insurance companies only insure what they can understand, model, and predict.
Carriers that offer life insurance know how many people will pass away in a given month and can set rates and payouts based on that. Carriers that offer auto insurance know how many accidents the average 16-year-old will have in their first year of driving, so they know the risk they're taking and what to charge.
These risks have premiums set by underwriters based on statistics that insurance companies have refined to a predictive science. The problem with a pandemic is that insurance companies don't have enough data to predict what a pandemic will do and no way of knowing how far an illness will spread or if a cure or vaccine will be found. Also, unlike an event like a hurricane or earthquake which is limited to a certain geographic area, the Novel Coronavirus is literally spreading worldwide. Insurance companies don't have a model and or data to predict what the Novel Coronavirus will do so they conservatively decline to cover the losses. No data, no model, and no prediction mean no coverage offered.
Proactive Measures Against Coronavirus
Despite the lack of insurance coverage, you can take proactive steps to protect your business from the potential effects of a pandemic. If you can't move the risk to the insurance company, the best course of action is the dual approach of prevention and mitigation. Aside from personal safeguards you can take to protect your own health (such as frequently washing your hands and limiting your physical proximity to others), you, as a business owner, can reduce your business' exposure to the impacts of Novel Coronavirus with the following actions:
Make sure your team is set up for telecommuting. If you must close your office, enabling your team to work from home will allow most functions to continue. Remember that even if you don't have to close your office, if your employees' children's schools are closed, it will have the same effect.

Order a surplus of your company's daily operational supplies. From raw materials to toilet paper, supply chain interruptions from any number of sources such as factory shutdowns or freeze on imports will make these essential resources in short supply.

Take your credit line now. With the market drop last week, it may not be long before banks are reducing or eliminating credit lines. Remember, in 2008, even companies with great banking relationships and solid balance sheets saw their credit lines eliminated or reduced amid the financial market panic.

Pay attention to what others in your industry are doing. You definitely don't want to be the company that does less than your competitors, and customers will expect what they see others doing from you. It's likely that authorities won't issue specific guidance for every type of business, so benchmark your approach with those in your space.

Ensure your HR department follows best practices available from resources like OSHA.gov or the CDC on how to mitigate germs and address contagious team members on site. Even if everyone in your office is completely healthy, employees will want to see you take this risk seriously.

Remember that requiring an employee to stay home could have ramifications if that employee loses income as a result. It's the prudent thing to do, but check with your HR department or labor counsel to make sure you don't end up in legal hot water.

Educate your employees on your company's policies and procedures on reporting to work while ill, especially in this potential crisis. It's never a good idea to come to work sick, but employees must be educated to stay home if they exhibit any symptoms consistent with the Novel Coronavirus (or any communicable illness for that matter).

Cross-train your essential functions. Can you afford for your only bookkeeper to be out for a week? Cross-train employees now so you can continue to operate your business, even if any given employee is out sick for a significant amount of time.

Follow federal, state, and local employment laws when it comes to paid time off, sending people home, requiring remote working, etc. Sometimes doing what feels right may come back to be an issue once the crisis has passed.

Consider financial protections from insurance policies that may come into play with the virus, even if they don't help you in the near-term:

If, for instance, an employee accuses your company of allowing sick people to work which caused others to get sick, that could be an employment suit to which employment practices insurance could apply.

Imagine an employee claims they got sick at your workplace and can't work as a result. That could potentially be a workers' compensation claim.

Did you close your business too quickly as a result of the virus or not quickly enough? When the dust settles, hindsight will be 20/20, and for larger companies, investor litigation could follow in regards to executive decisions made now. Directors and officer's insurance is going to play a big role in protecting executives.

If the virus could pose a problem to your operation, alert your customers and team members sooner rather than later. This way your company is seen as managing the problem proactively instead of getting caught off guard.

Have an operational plan B. If you get all your widgets from one factory in one geographical location, now would be a good time to see what alternatives exist.

Communicate with your team. If your business is going to be closed for an extended period of time, your employees need to know right away so they can start planning.
Bottom line: whether you are a mom and pop operation or a multi-national corporation, simple acts of planning and prevention go a long way to reducing your exposure. We are asking all of our business clients to be aware and take this seriously since no one knows what will happen next.
My team is reaching out and supporting our business clients to make sure they have the tools and necessary information to make the best decisions in light of the unknown impacts of Coronavirus. You should seek out a risk professional if you are concerned about your business in this uncertain time.
And if one of our insurance carrier partners finally comes out with pandemic insurance, I'll be the first one to let you know.
About Tim Gaspar
Tim Gaspar is the proud owner and principal at Gaspar Insurance Services. A lifelong entrepreneur, Tim started his first business in high school and ran a number of businesses while attending California State University, Northridge. Tim worked with Marsh & Co., an independent insurance agency in Encino, where he worked as a producer, offering personal and commercial insurance and risk consulting. In February 2008, Tim purchased his book of clients from the Encino agency and founded Gaspar Insurance Services, Inc. As of 2017, Gaspar Insurance Services has over 60 team members and is one of the largest independent insurance firms in both Los Angeles City and the San Fernando Valley (as ranked by the LA and SFV business journals). Additionally, in 2017 Gaspar Insurance was ranked by Inc. magazine as of the fastest-growing companies in America.
Tim lives with his lovely wife Christina, who is an attorney with the Department of Justice, and with sons Ryan and Jonathan in Woodland Hills.
Additional info includes; – Chair, Board of Managers of the West Valley YMCA – Founder, CSUN Entrepreneurship Scholarship. And Board Member for the Discovery Cube Los Angeles