OOPS…
SOMETHING WENT WRONG
Unfortunately, this page is broken or doesn't exist…
Someday, we'll have insurance for this!
Maybe you're interested in looking over our solutions or finding a local agent. You can even check out our blog, for news, helpful tips, solutions, and more.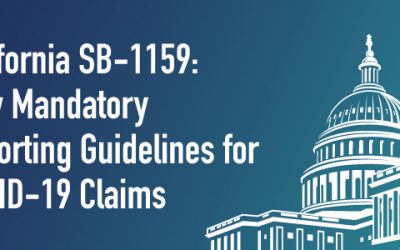 On September 17, 2020, California enacted SB-1159 which imposes certain reporting requirements on employers. Effective immediately, employers are required to report positive COVID-19 tests to their workers' compensation claim administrator, regardless of whether...
read more