The Storm After the Firestorm: Insurance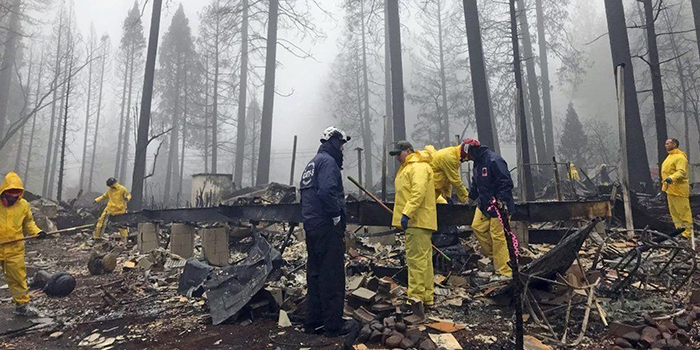 By Timothy Gaspar, CEO
California has just suffered through the deadliest brush fires on record. More than two weeks after the Camp fire swept through Butte County, killing at least 85 people and destroying 14,000 homes, officials announced Sunday that the massive fire was finally 100% contained. The Woolsey and Hill fires began Nov. 8 and killed three people, scorched more than 96,000 acres and destroyed 1,600 structures before the Woolsey fire was fully contained on Thanksgiving Day. If you are among the thousands of individuals and families  affected by the fires you need to know how to navigate your insurance policy. Homeowners policies vary quite a bit but here is some additional information that could be helpful;
Q
I had some fire damage. Can my insurance company cancel me or raise my rates ?
A
If you don't have prior claims your insurance carrier will probably not cancel you (the Department of Insurance does not look kindly upon carriers that cancel homeowners for a claim related to a catastrophe). However, your carrier could decide to stop writing home insurance on your street or general area and not renew your policy for that reason.
Q
I had no structure damage but the fire ripped through my yard, destroying trees and sprinklers and landscape. Can I claim anything?
A
Generally yes, coverage would apply under "other structures". But here (as in many places) coverages vary a lot. A really good home policy will give coverage for each and every plant along with sprinklers and other expenses whereas a more basic policy may exclude some of those things.
Q
Can I claim FEMA aid if I have insurance? What's the difference?
A
FEMA encourages you to file a claim with them, but only after you have filed a claim with your homeowners insurance. FEMA cannot duplicate payments made by insurance but can come in handy for your deductible or other items not covered by insurance. FEMA is a federal grant program to help cover uninsured losses and it does not need to be paid back but FEMA grants are limited to about $34,000.
Q
What is the first thing people should do who have fire damage?
A
Call your insurance agent to report the damage first and foremost. Insurance carriers are going to have a lot of claims to handle so you want to get yours reported as quickly as possible. If your house was a total loss start making a list of all the property you lost room by room. If any property is salvageable do your best to keep the property safe from rain and theft. Your insurance company should reimburse you for any action you take in that regard.
Q
How long do I have before I call my insurance carrier?
A
Call your carrier as soon as possible to report your claim. The longer you wait the harder it is for the carrier to assess the damage. There generally however is not a time limit (except for a two-year court statute. Please don't wait that long!).
Q
I've never been designated a fire zone – will that now change vis a vis rates or cancellation?
A
Yes, probably. Over the last several years home insurance carriers have been getting more and more strict about which areas are considered fire hazards. Getting insurance in Bell Canyon was difficult long before this fire; I'm afraid these recent fires will make insurance more difficult to obtain and expensive than ever before.
Q
How quickly should I expect to be reimbursed?
A
Insurance companies will typically cut your check pretty quickly once work begins. The challenge in a catastrophe of this size is that getting permits, contractors, materials, etc is going to take much longer than usual delaying the entire claims process. If your home was destroyed, be prepared to live somewhere else for a period of not less than 18 months.
Q
Can I claim evacuee charges… hotels, meals, clothes, etc.?
A
Thankfully yes, any expenses incurred as a result of a mandatory evacuation will be covered and most carriers are awaiting the policy deductible for this. Just a note, it has to be a real expense so if you ask your insurance carrier to give you $200 to sleep on your brother's living room floor that won't fly.
If you were lucky enough not to have damage from these fires now would be a good time to review your home insurance policies with your agent. In California as many as 60% of homeowners are underinsured. Make the necessary changes to your policy before the next red flag warning.
Questions?
We are happy to answer any questions you may have.